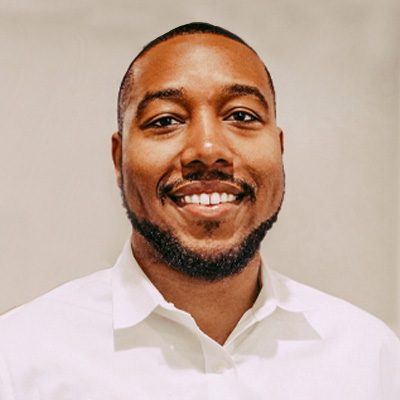 Founder & Chiropractor
Omar Clark D.C.
Dr. Omar was raised in a small country town in Ringgold, located right outside of Danville, VA. Although he loved the rural atmosphere and his hometown; he and his family have planted their roots here, in the beautiful state of Florida.
Dr. Omar received his B.S. in Health Promotions at Liberty University, while being a collegiate athlete. From there he pursued a Master's in Health and Wellness. He is also board certified in Neuropathy. Dr. Omar has always had a passion for true health and assisting others in becoming educated on what true health and healing is. While being exposed to chiropractic from his older brother, Dr. Drew Clark, and a close mentor, Dr. Ray Drury, he knew his mission in life was to reach the masses. Since then Dr. Omar has graduated with his doctorate degree from Palmer College of Chiropractic in Port Orange, Florida and is now the second chiropractor in his family.
Dr. Omar and his wife Jazmin met in college and have been married just over ten years; they have three amazing little blessings, Isabella, Gabriel, and Sophia. Having children has opened Dr. Omar's eyes to the significance of educating families on the importance of chiropractic care starting as a newborn. Also during his time at Palmer, he gained clinical experience in pediatric and maternal chiropractic care, which deepened his passion to serve families. With his fun, loving, passionate, caring spirit; Dr. Omar is committed to serving in the beautiful Cape Coral community and lead you and your families to experience what it means to live a life of optimal health. Experience Family Chiropractic is committed to building a healthy community one family at a time.
Chiropractor
Andrew Hagy D.C.
Dr. Andrew grew up in Lancaster County, Pennsylvania. He is very excited to join the Cape Coral community, and share his passion for health and wellness.
After receiving his B.S. in Biology from Millersville University, Dr. Andrew went on to New York Chiropractic College where he received his doctorate in Chiropractic.
While being heavily involved in sports and outdoor activities as a child, he received chiropractic treatment from a young age. He fell in love with the idea of treating the body naturally, and has had the joy of helping patients achieve their health goals while practicing for almost 5 years.
Dr. Andrew has been married 4 years to his wife Chelsea. They have a 2 year old son Owen and a 7 year old black lab Kai. In his spare time, Dr. Andrew loves staying active outdoors with his family, working out and riding dirt bike. He is looking forward to settling in the sunshine state and providing the highest quality chiropractic care in Cape Coral.
Co-Founder & Chief Executive Officer
Jazmin Clark
I am proud and honored to serve alongside my husband, Dr. Omar, and provide natural health care to this amazing community. I am also a proud mother of three beautiful children. While pregnant with our children, I remained under consistent chiropractic care. I was able to have strong, healthy, and pain-free pregnancies that lead up to smooth deliveries.
The body is an amazing vessel and being under regular specific scientific chiropractic care I am able to live a life of true health. Not only have I benefited from chiropractic care, but so have our children. Isabella, Gabriel, and Sophia started being checked as newborns and because of the care they are fortunate to receive, their bodies will have the opportunity to function at 100%. There is nothing greater than having healthy children.
While studying at Liberty University, not only did I receive my husband, but I received my B.S. in Family and Child Development then began my Masters in Education. It is now my mission to educate pregnant moms and parents about the benefits of chiropractic care in addition to being committed to raising the next generation drug-free. "Healthy kids turn into healthy adults."
I want you and your family to not only be a family that is surviving but a family that is thriving together. I look forward to meeting you and your family and introducing you to ours!
Case Manager
Kristina Barnard
Kristina was born into a "small Italian family" in Long Island, NY, and journeyed to Florida in 2004. She currently resides in North Fort Myers with her fiance Brett, and 2 dogs BuckWheat and Annie. Kristina is passionate about holistic, whole body and spiritual healing, and is excited to be the newest member of the EFC team.
Her hobbies include acrylic painting, yoga, and cooking; in addition to being a strong advocate of vegan and healthy lifestyles. Kristina's bubbly, energetic and positive personality is a great addition to the team and she is eager to serve your needs.
Chiropractic Assistant
Jen Henkhaus
Jen was born in a small town in Illinois, 20 mins Northeast of St. Louis, MO. She and her family moved down to South Florida and got established in Cape Coral May of 2018, where they now are raising their two healthy little girls.
Jen is very passionate about helping others and spends much of her spare time enjoying family time at the beach and local parks, serving the homeless with churches on the streets, working out, and investing in self-development. She is thrilled with getting to know more of our local community and looks forward to serving your needs!
Chiropractic Assistant
Briana Dawkins
Briana was born and raised in Richmond, VA. After traveling the United States, she found her home in the sunshine state of Florida. Her hobbies are sports, being outdoors, playing the piano, and serving the community. Her passion is to help others achieve their ultimate, healthy lifestyle goals.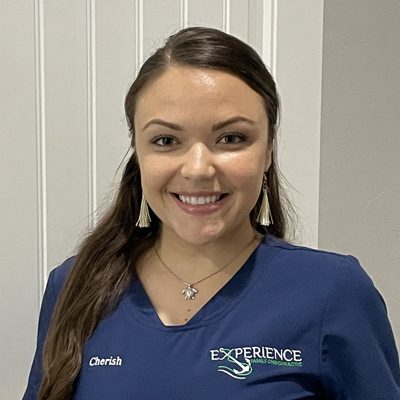 Chiropractic Assistant
Cherish Hooker
Cherish was born in Baltimore, MD., but considers herself a "small town Alabama girl" after growing up there most of her life with her family in Grand Bay. After relocating a few years ago, she now enjoys the Florida sunshine and loves spending time outdoors, exploring all the state has to offer with her boyfriend, and (soon to be) baby girl!
Cherish is thrilled to be able to serve alongside EFC, and is passionate about seeing others live a life of true health, healing, and happiness through natural based practices.
Monday
10:00am - 1:00pm
3:00pm - 6:00pm
---
Tuesday
3:00pm - 6:30pm
---
Wednesday
8:00am - 1:00pm
---
Thursday
10:00am - 1:00pm
3:00pm - 6:30pm
---
Friday
By Appointment
---
Saturday
Closed