Chiropractor Cape Coral FL
Experience Health & Wellness Center
Welcome to Experience Health & Wellness Center located at 2378 Surfside Boulevard A133 in Cape Coral, FL. Our mission as your Cape Coral chiropractors is to give, love, serve and educate our community on what it means to live a life of optimal health from a natural approach. Our greatest asset is our health and our ultimate goal is for everyone to experience true health and healing from the inside-out through specific, upper cervical chiropractic care.
Upper Cervical Chiropractic is a technique within the chiropractic field. We are proud to bring this specialty to our amazing community in Cape Coral. Upper Cervical Chiropractic involves a painless spinal adjustment to achieve balance throughout the body and nervous system.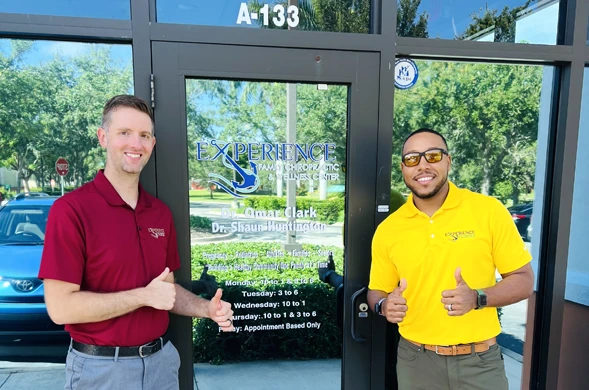 Chiropractic Explained
If you are looking for an explanation of how chiropractic care works this paragraph is for you. A concise scientific explanation of chiropractic is that adjustments directly affect muscle and bone structures by reducing pain and increasing joint motion.
That's a lot to take in, but it is the explanation as to why some chiropractic patients in Cape Coral report improvement in body function. This is not a claim that chiropractic adjustments treat disease, but it does suggest that some people will see improvements in conditions that are outside of the treatment area.
You're well on your way to leading a healthy lifestyle with Experience Health & Wellness Center. Learn what to expect on your first visit with us.
chiropractic care for a better lifestyle